With numerous processes, systems, people, and data sources, it's critical for companies to have a holistic view of their laboratory operations.
Shockingly though, many organizations are still using multiple LIMS from different vendors, which reduces value, increases risk, and adds complexity to an already complicated ecosystem. The disconnect between vendors and systems also impairs transparency and makes collaboration hard to achieve.
Check out this video to learn why DuPont's Information & Data Science Technical Manager of R&D, Christopher Dehen, PhD, chose to consolidate, standardize, and modernize the company's testing ecosystem with Starlims.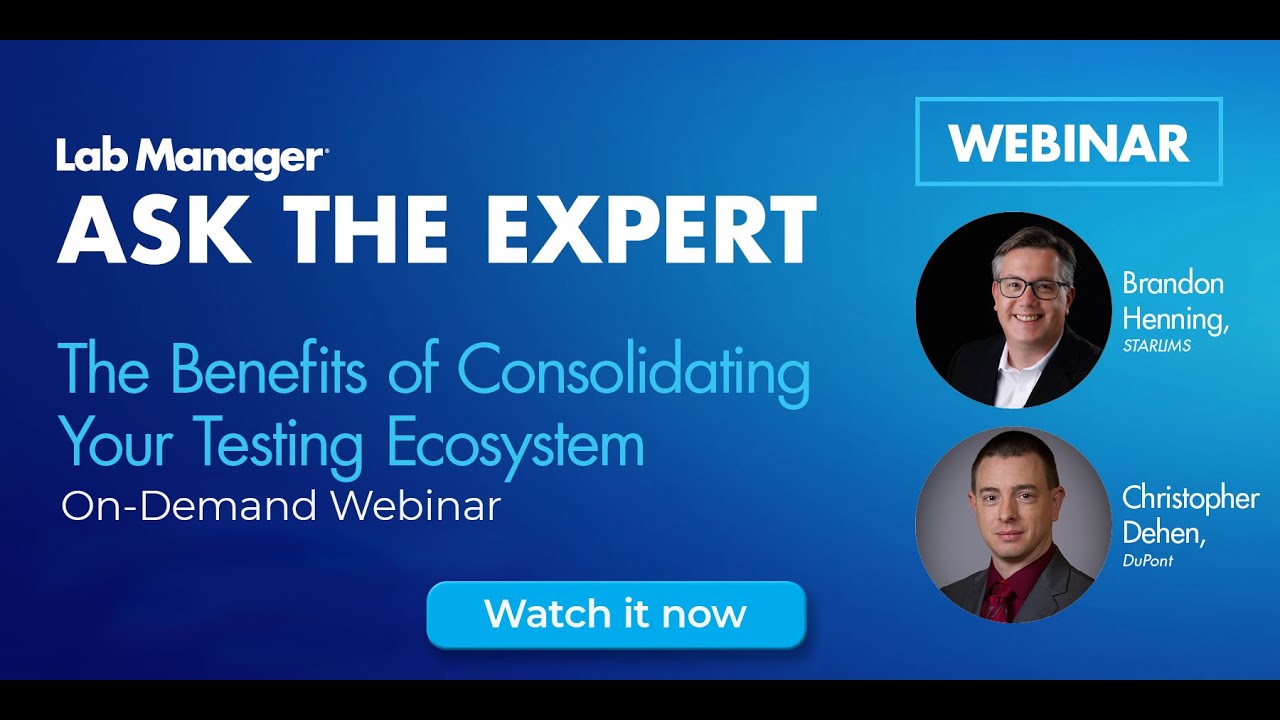 Starlims can put the right solutions, infrastructure, and support in place to help you drive better business decisions and faster ROI.
Without a unified solution, you could be exposed to inefficient data handling, quality issues, increased compliance risk, poor communication, and more. By consolidating your testing environment with one system and one partner like Starlims, you can have a single source of truth that eliminates the roadblocks slowing you down.
But don't take it from us. Hear it from our customers!
Check out our G2 reviews to see why we were just ranked the #1 LIMS out of 181 vendors.