We are pleased to announce the release of Starlims Laboratory Execution System (LES) v1.1. Built on the latest Starlims Quality Manufacturing QM 12.2, integrated in the results entry by run application, this new version includes the following features:
LES Parameter and Sequence Type Enhancements
New parameter types have been added that allow users to enter values based on predefined lists of possible values, and to add values for analytical results (for

Starlims

QM numeric and character analytes).
Parameter attachments, such as a picture taken with the tablet camera, can be uploaded to enrich user-entered information with images or files.
A new sequence type has been added, allowing the user to record data that can be reused in a

Starlims

ELN template linked to the same run (to e.g. make the sample amount recorded in the LES available in the ELN for calculations).
ELN and QM Integration Enhancements
An ELN Integration example was added to demonstrate how data captured within LES can be used within an ELN template for the same test method.
Traceability was enhanced to allow users to have a better overview of executed LES procedures.
LES Authentication
PIN-based authentication was added to allow user an alternative and convenient way to authenticate LES.
LES Configuration
Enhancements were made to the Configuration application to improve the user experience when configuring LES sequences.
AdHoc and Redo Steps
The user can now execute steps ad hoc and redo steps in LES sequences.
User Experience
A Subject Verification Model was added to allow the user to easily ensure the displayed samples in the system match the user's physical samples.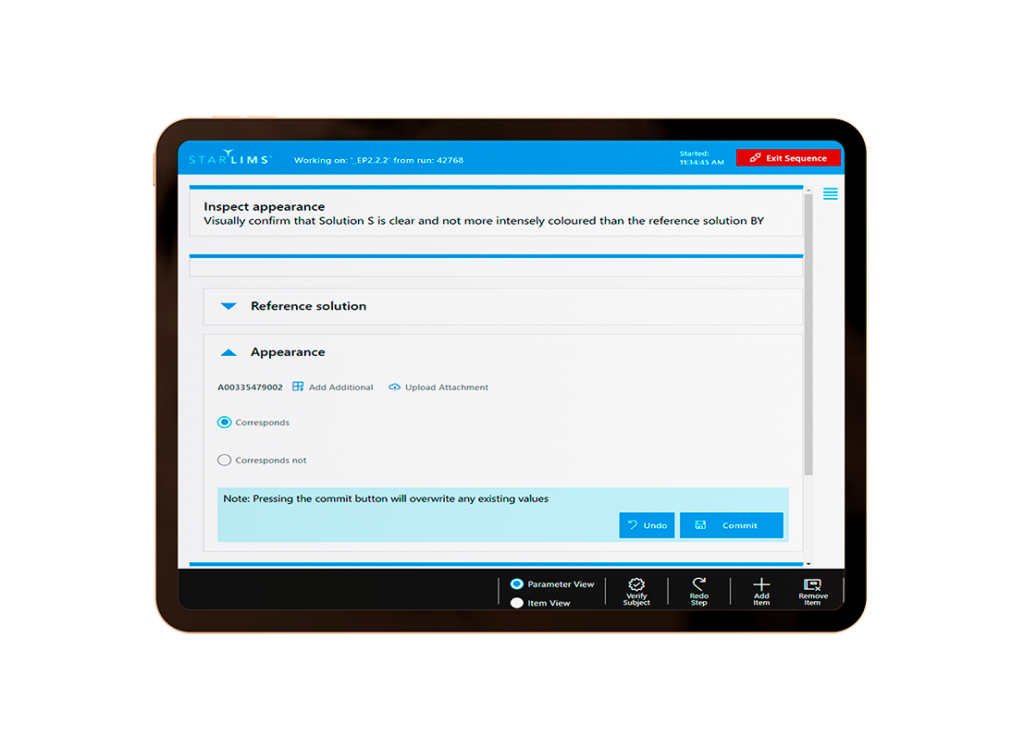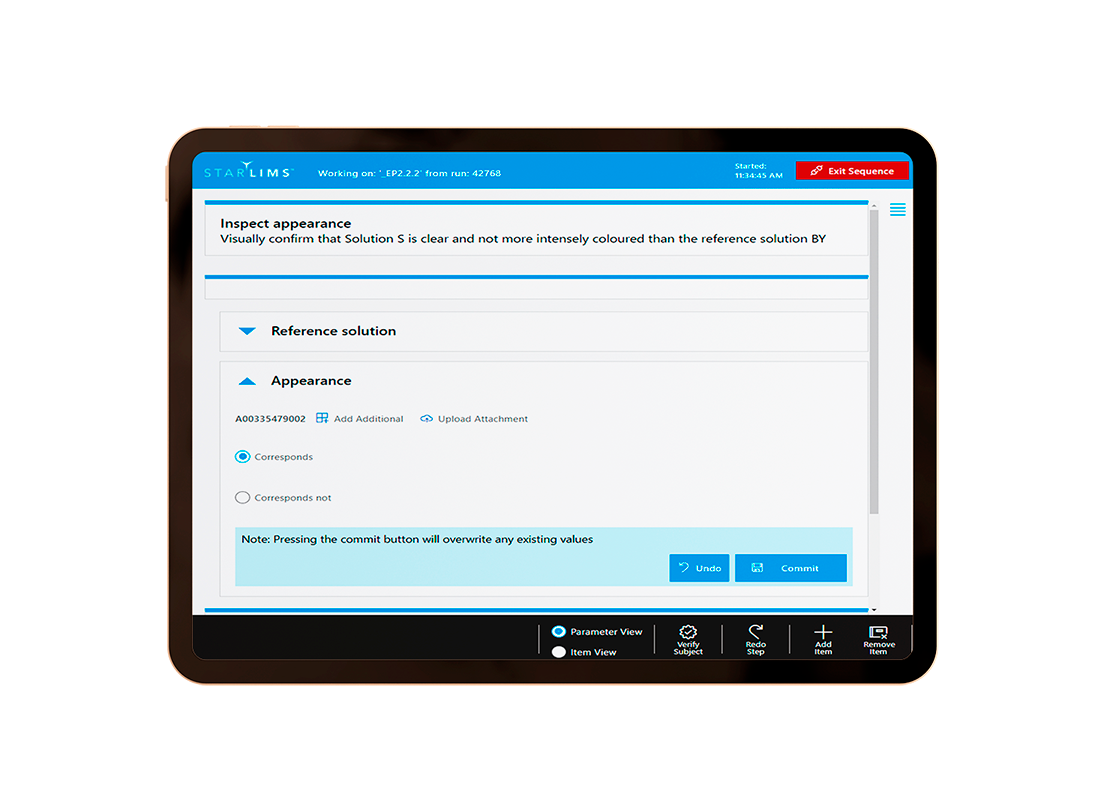 What Is
Starlims

LES?

Starlims LES is a powerful generic workflow engine operated by a modern touch screen user interface. The LES is an ancillary module fully integrated with the Starlims QM 12.2 solution to support the laboratory with documenting important process steps associated with samples and testing materials preparation at the run level.

With the LES module, analysts are going to be able to document in real time their laboratory preparations associated with a product testing run such as sample, standard and solution preparations, and other important steps that need to be documented when processing laboratory samples runs.

The LES module, once configured, allows the analyst to perform the Standard Operating Procedure (SOP) also known as method execution in a guided manner, assuring compliance with the procedures and reducing the time necessary for the analyst to document the standard, solution, and sample preparations.