Starlims is pleased to announce the launch of the Starlims Environmental Science Solution ES 3.1. This new release brings forward over 20 new or enhanced features, developed in concert with customers across the globe to help increase laboratory productivity, efficiency, and traceability for all certified testing laboratories, especially those that must adhere to the rigorous requirements of ISO 9001, ISO17025, EPA, and/or NELAP accreditation programs. The list of features includes:
Advanced Hold Time Management
Automated Dry Weight Basis Reporting
Advanced Microbiology Workflows
Enhanced Functionality for Managing Analyst Capabilities / Certifications
Enhanced Bottle Kit Requests
Enhanced Sample Aliquoting and Container Subcontracting
Enhanced Container Receiving
Enhanced Internal Custody and Container Management
Enhanced QC Template Functionality
Built on the latest version of the globally deployed Starlims Technology Platform v11, the upgraded Starlims Environmental Sciences Solution ES3.1 has been designed to assist labs increase their efficiency and help them gain maximum value from all their laboratory data.
Featuring Starlims Electronic Laboratory Notebook (ELN) it provides an easy way for users to enter results, preform complex calculations, and provide method execution capabilities. Instruments, such as Dissolved Oxygen Meters and Balances, can be easily interfaced so results can be captured electronically and unlike Excel, all data within Starlims ELN is stored securely within the Starlims database so there are no uncontrolled copies available for use.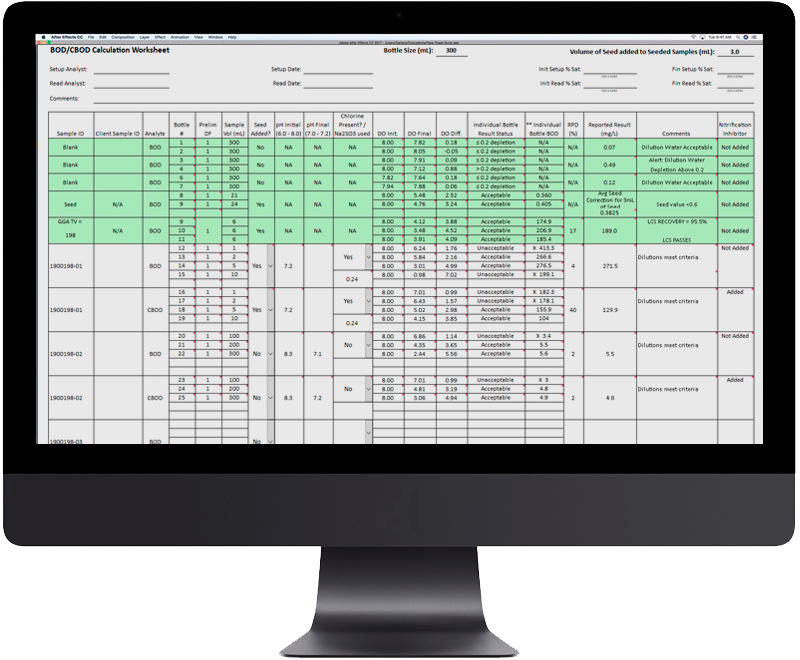 As a unified and integrated solution, together with Starlims Scientific Data Management System (SDMS), Starlims Advanced Analytics (AA) and Mobile capability, Starlims Environmental Sciences Solution ES3.1 adds up to faster configuration, greater flexibility and more insightful visualization and analysis of data, while improving overall user experience.
The Starlims Environmental Sciences Solution ES3.1 also features out-of-the-box, a robust list of Tests, Methods, and Quality Control samples preconfigured for commonly used matrices (Drinking Water, Non-potable Water, and Solids). This preconfigured content can greatly expedite and reduce costs for the implementation of Starlims in your laboratory.
As a leading innovator, Starlims is continually evolving the informatics platform to increase efficiency, reduce costs and delays, and help to ensure that high quality, safe products can get to market faster.