This highly anticipated release is a major step forward in the modernization of Starlims. Due to the unique design of Starlims, the Technology Platform can be upgraded independently of the business applications within your system. Upgrading to Technology Platform v12.2 is highly recommended to keep Starlims systems secure, modern, and highly performant.
The upgrade process is a similar process to upgrading the operating system of your device, you get a new foundation while keeping all of your existing applications and configurations.
Let's see what the new release has to offer.
Html5 eln
The TP v12.2 release will feature an updated Electronic Lab Notebook (ELN) system using modern HTML5 technologies.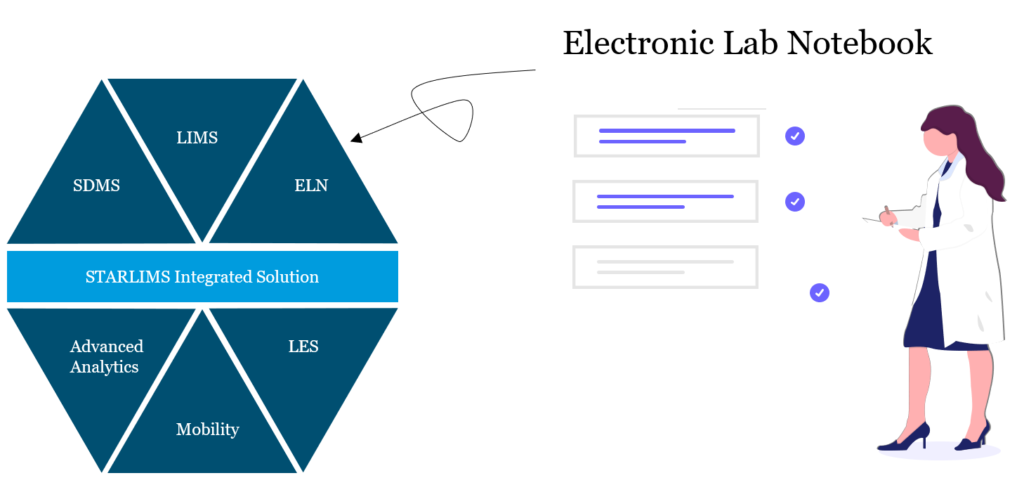 Microsoft Excel is one of the most used tools by scientists and lab personnel globally. It is the flexibility of the spreadsheets that makes these individuals highly productive and comfortable utilizing the program.
Unfortunately, Excel doesn't satisfy the security and compliance requirements of modern labs as Excel lacks traceability, audit trail and central storage. These are attributes regulated labs require. This is where Starlims ELN comes in.
Built on a spreadsheet-based design, Starlims ELN is a powerful electronic alternative that helps maximize your lab's efficiency and ensure compliance by allowing execution of test workflows without interruption.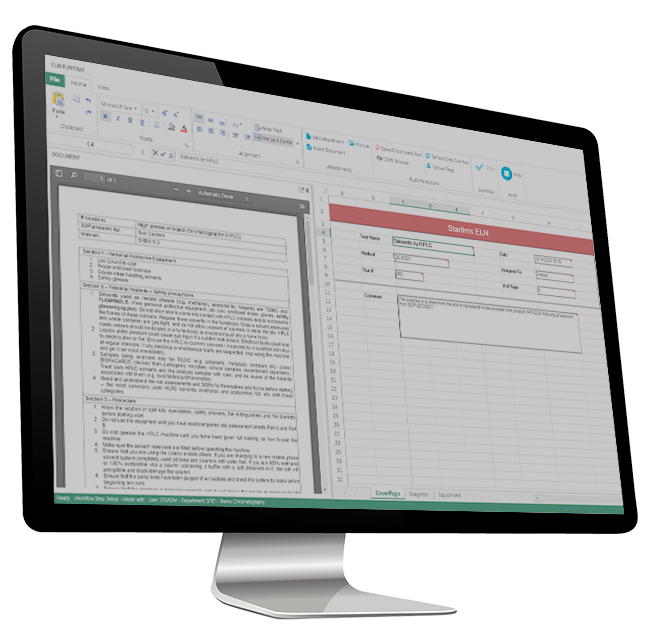 The screenshot above features the cover page of a typical ELN document. All of the features from the previous versions of ELN are now present in HTML5: Standard Operating Procedures (SOP) document browser, data acquisition from RS232 and TCP/IP devices, image annotation, etc.
With the new HTML5 design, startup performance, integration, and usability are improved. ELN documents created in the previous version of ELN can be imported into the new HTML5 version. Abbott Informatics has developed a powerful converter tool that automates the conversion.
Important to note: The ELN is a tool that requires integration into your current dictionary. You will need to follow the instructions included in the documentation to learn how to convert from the XFD based ELN to the new HTML5 ELN. For a more streamlined experience, consider upgrading your dictionary to the latest version supporting HTML5 ELN. We hope that you'll enjoy working with the new HTML5 ELN as much as we've enjoyed building it!
Other enhancements
The HTML5 ELN is the largest enhancement to the TP 12.2 release, however this update offers other important enhancements in the following areas:
Systems Interfacing
Introduced in a previous Technology Platform update, System Interfacing quickly became the preferred method to complete data acquisition into LIMS from instruments and other software via a variety of message formats, protocols, and channels. In this release, Systems Interfacing capabilities are expanded to include Inbound/Outbound CSV files support, AWS S3 file storage support and improvements in the HL7 format handling.
Scientific Data Management Systems (SDMS)
SDMS involves archiving, parsing, and extracting data from documents produced by instruments. In this release we are taking this feature to the next level by allowing SDMS to archive together, with the main document, all the other extra files from the folder produced by the instrument. We also added a new set of APIs to SDMS which allow for complex bi-directional integrations between SDMS and other enterprise applications within your organization.
Bridge
As a laboratory solution, Starlims is more than a visually appealing HTML5 application running in a modern browser. It is a professional system that connects, at all levels, with the instruments and scientific software present in a modern lab.
By utilizing a component called Starlims Bridge, users can read RS232 balances and other devices directly from the client-side. Starlims Bridge also enables analysts to work with non-HTML5 3rd party solutions such as Waters Empower directly from Starlims.
In this release we are introducing two features into Starlims Bridge which will allow for new and unique deployment scenarios for the Starlims solution. Additionally, we are now supporting installation of Starlims Bridge into a shared environment such as Citrix, as well as installation outside of the local machine for serial and TCPIP device integration.
Conclusion
Upgrading your Technology Platform is the best way to keep your Starlims system compliant and performing at an optimal level. Features and enhancements are improved, but most importantly you're also getting the peace of mind that your system is up to date, secure and compatible with the latest hardware and software infrastructure in your lab.
Finally, the upgrade of Technology Platform is complimentary for all Starlims customers! Please request your upgrade today.